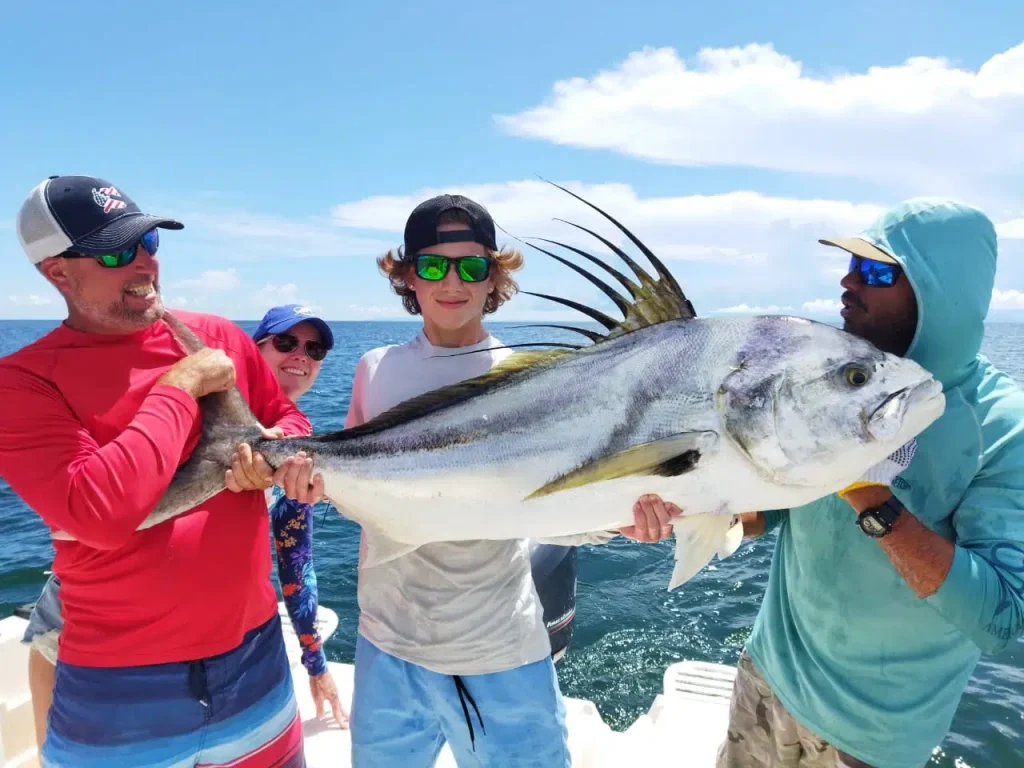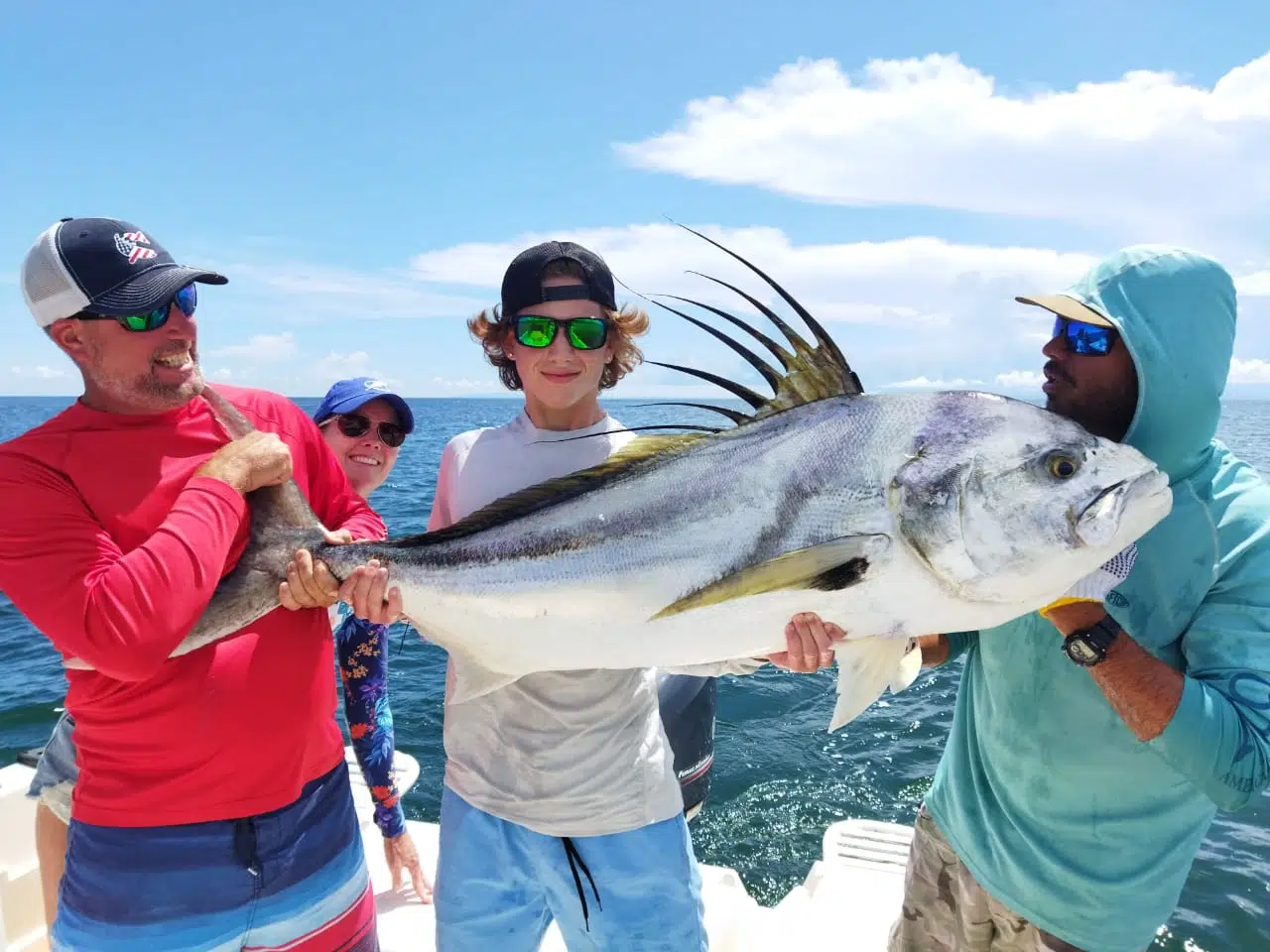 One of the most sought predators in the sea is the Rooster fish, this due to its amazing fighting abilities.
Getting one is a huge challenge, even for the more experienced fisher mans.
As you may guess, it receives its name for the similarities with the crest of the roosters. Also they usually have a good size (they measure in average 1.5m).
This is a "catch and release" fish, as it is a commonly sought fish in the sport fishing world and also because its not really good for eating.
So why fishing rooster fish in Costa Rica? This species can be found on shallow coasts and the warm waters of Costa Rica are ideal for this.
Sailfish is one of the most wanted trophies by fisherman during offshore fishing. Costa Rica is known for its numerous amount of this kind of fish a nd also because they produce one of the largest specimens all over the world. That answers why fishing sailfish in Costa Rica. Some characteristics of this fish is that they weight on average 100lbs and they can go up to 60mph.
Also they have amazing figh ting abilities. You may find Sailfish in all over the year, though the best season for this fish goes from April to september. They feed on small fish, sardines, ballyhoo, and squid and of course, this is a catch and release only fish.
So what are you waiting? Come and get your trophie!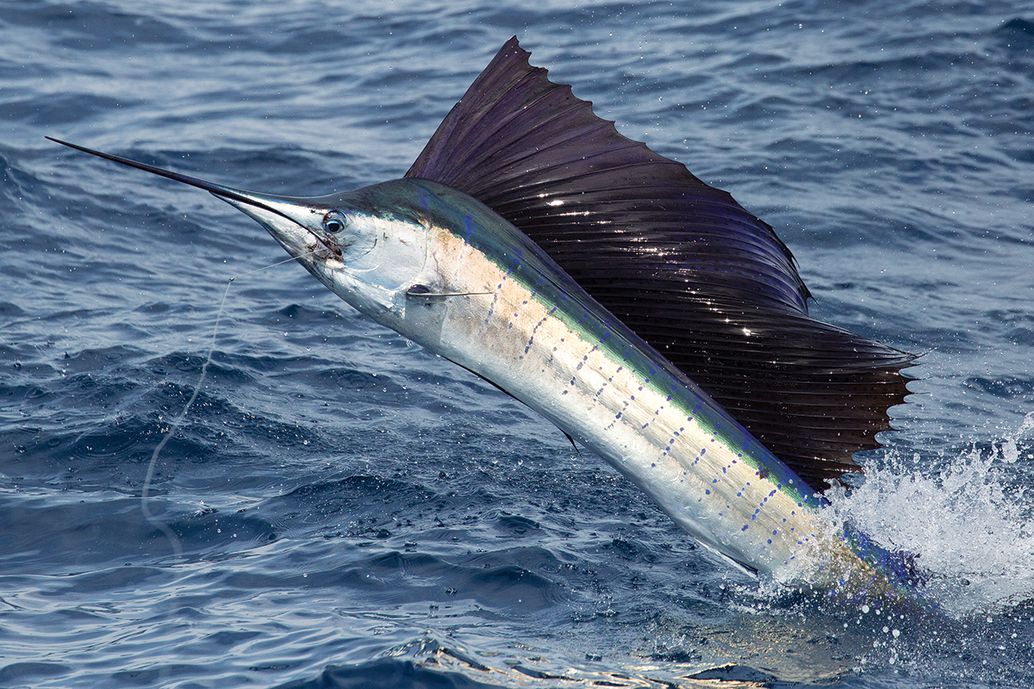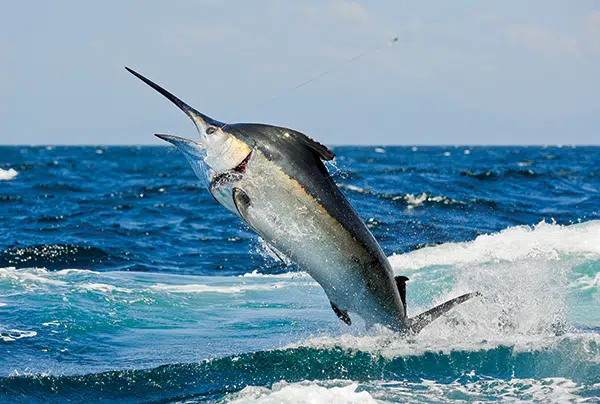 Blue Marlin is the name of our store and also the name of one of the most desired target species of sporting anglers world wide. They are sought because of their great speed, big size and amazing aerial acrobatics they perform.
Blue Marlin can be found at any time of the year but it has its best season from december to april. They can weight up to 1400lbs and swim up to 60 mph.
Another famous fish is the wahoo, mainly because of its size and capacity of accelerate really quick.
Also their great power make them a really exciting and fun fish to catch.
Their body is long and thin and its meat is supposed to have a great flavor while eating. You can catch wahoo almost at any time of the year, it doesnt have a special season, so what are you waiting? Come here and get yours!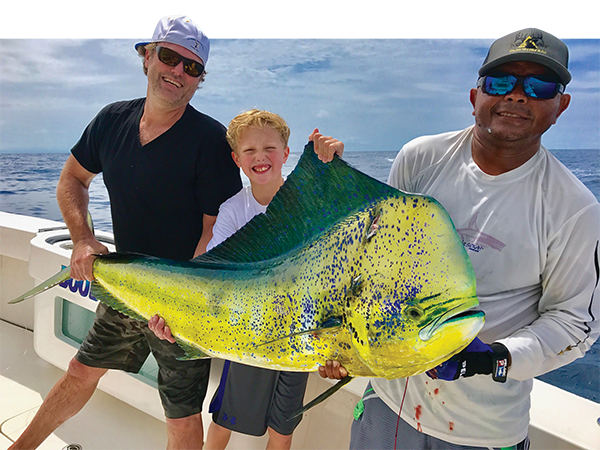 The fish of the thousand names…mahi mahi, dolphinfish or dorado are just some of the names to refer to one of the most important fish you can get while doing s portfishing in Costa Rica.
Its know for its brilliant yellow/green coloring and a small dorsal sail. Also because they provide an amazing strong fight while fishing. And mainly because you will find them in every good restaurant, as they are very tasty. So come on and grab your dinner! A lot of dorados are waiting for you.
The snapper is really sought for the experienced fisherman due for its amazing flavor. In Costa Rica there are of many variations but the most common one is the red snapper.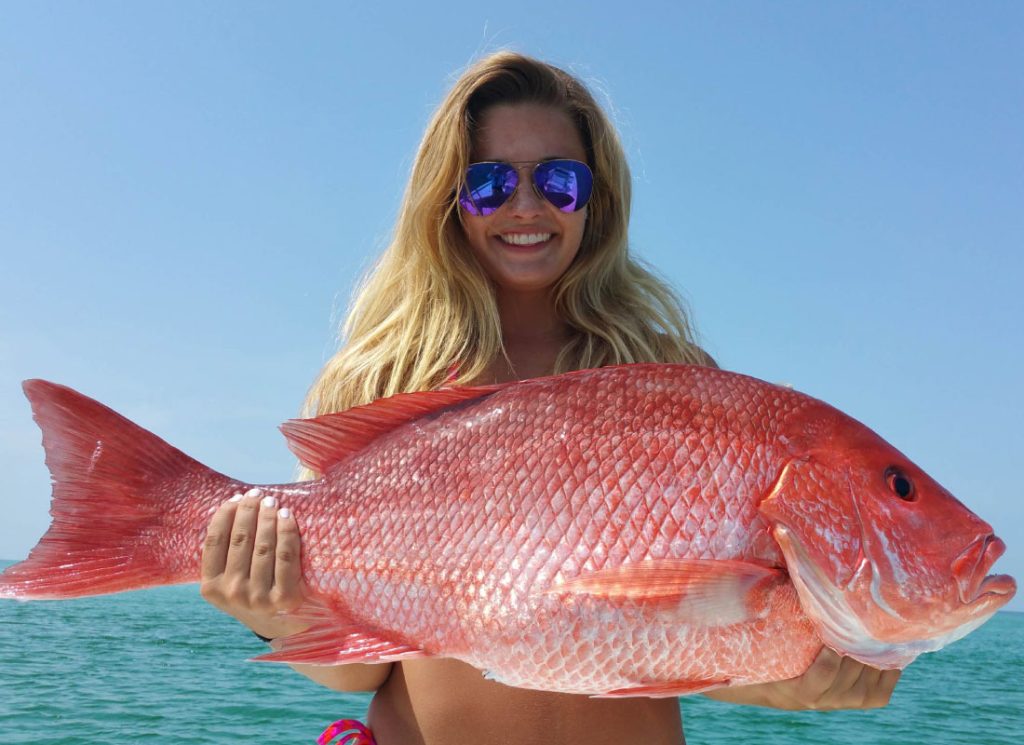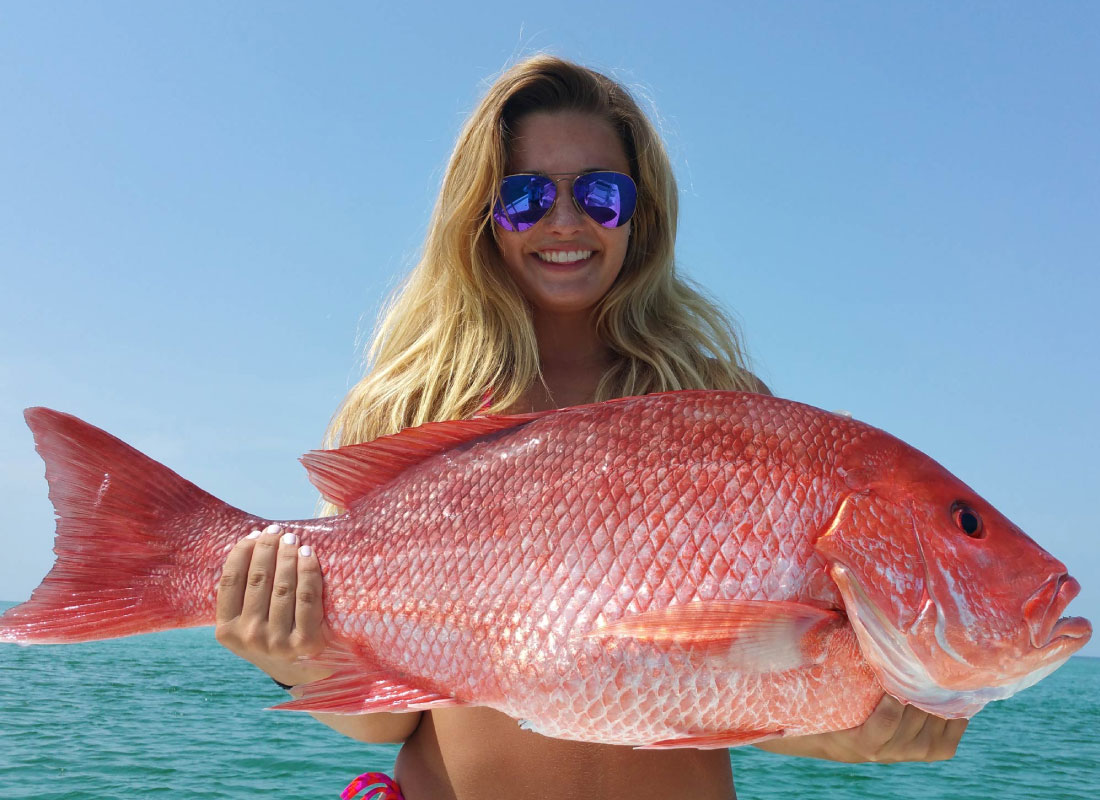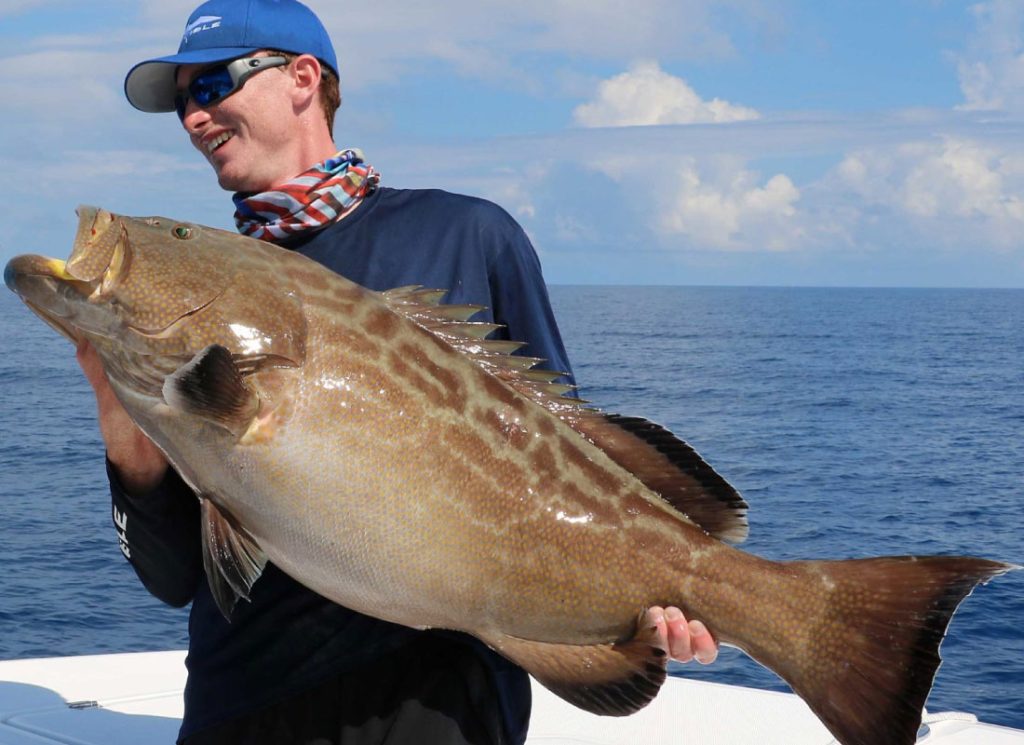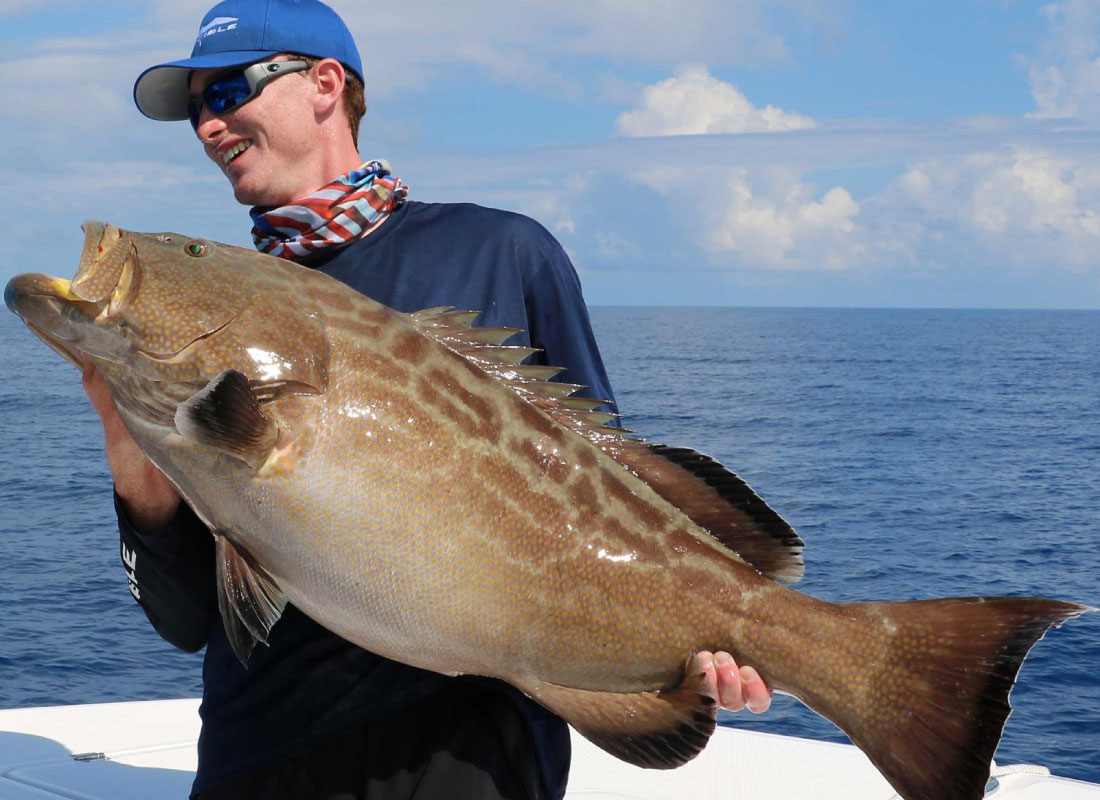 Many species of Grouper can be caught on inshore Costa Rica fishing charters. If you want to taste some delicious meal, you should try catching groupers! You can catch them on live bait, dead bait (squid or fish), or jigs fished around rocky areas, reefs and ledges from 50 to over 400 feet
Each Dollar Counts Best Fishing Charters In The Zone # 1 Fishing Company
SPORT FISHING BLUE MARLIN is located on the main avenue of Playas del Coco Guanacaste, in front of the Port Captaincy. Only 60 meters from the beach.
Our commitment is the personalized service.
* Penn and Shimano equipment.
* Trolling and bottom baits.
* Licenses included.
* Beers, waters and sodas or similar. *Fruit.
* Experienced crew
* Cleaning fish to go
* Clean bathrooms.
* Lunch on all Full days.
* We receive your payment via Paypal, cash or credit card.
* 20 years of experience in the area.
* Our half days are 5 hours.
* Pick up at all Beach hotels directly at your beach
* Playas del coco is located in the center of the two best fishing points in Guanacaste. Every dollar counts: Because we value your trust and your dollars
That's why we invite you to compare boats, size, time and other items ..
We offer the best service / price ratio.
Dollar for dollar best Fishing Charters.